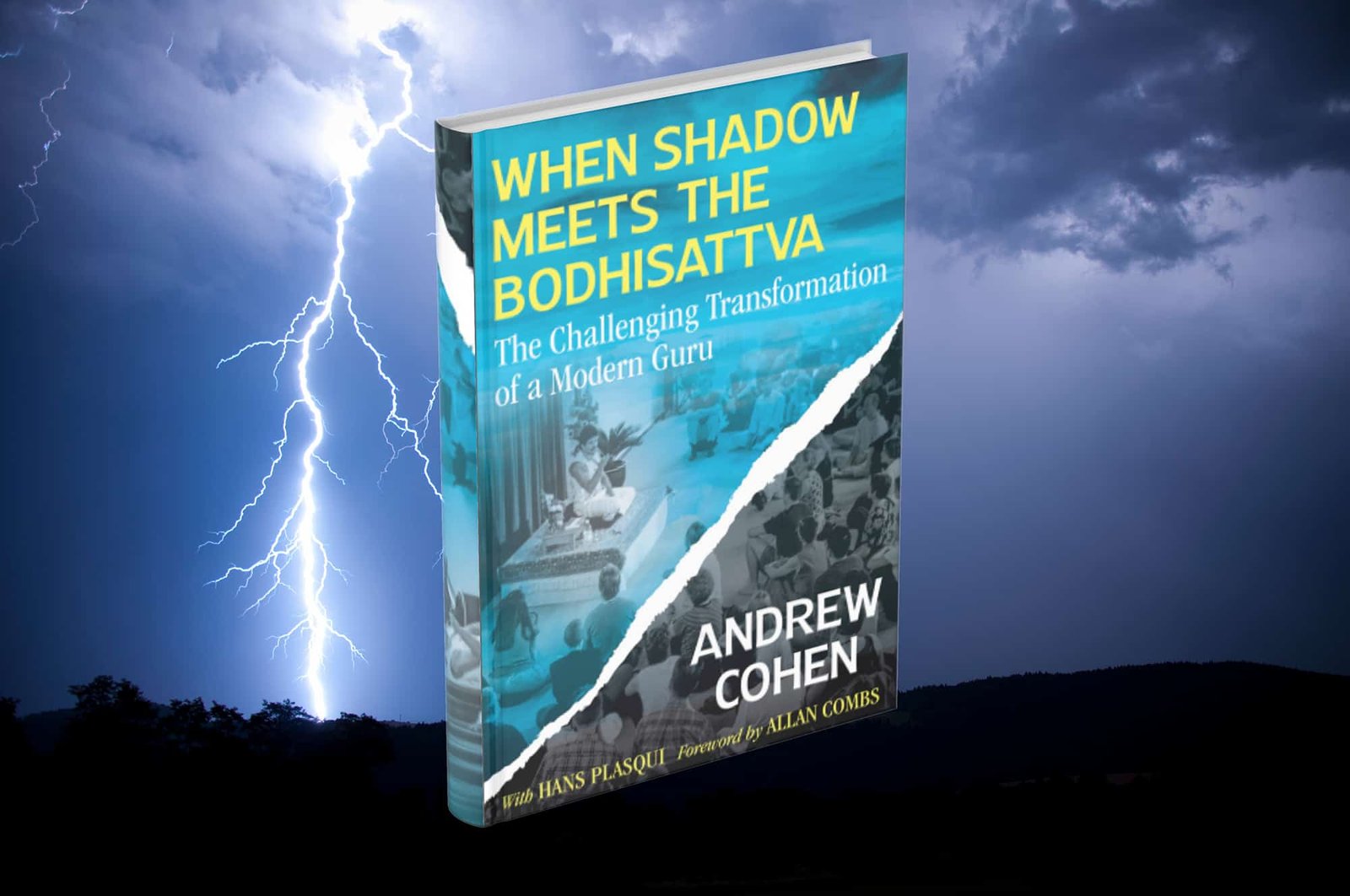 When Shadow Meets the Bodhisattva
"We need this book. We need this Andrew Cohen. We need this evolution."

–Jeffrey J. Kripal

WATCH LIVE SUNDAY MARCH 12th 2023
Can't make the live event? You'll receive a video link right after the event
Welcome to this very special edition of our ongoing bi-weekly series of free talks with Andrew Cohen.
In this episode, there will be a reading from Andrew's controversial new book When Shadow Meets the Bodhisattva. Andrew will talk candidly about his reasons for writing it, and about his vision, outlined in the later chapters, for a new post-postmodern spirituality of tomorrow.
We urge you to buy and read the book if you haven't already. But if you've read it and been inspired or intrigued by the subject matter, there will also be a rare and exciting opportunity to ask the author your questions. Don't miss it!

Guests, Friends and Residents do not need to sign up for this teaching. Your membership gives you automatic access!
Just make sure you log in to Manifest Nirvana, then simply head to the Teaching Hall at the time of the event, and take your place.
Please note, the US enters Daylight Saving on 12th March, so the timing of events will adjust accordingly.
---
Local times are therefore as follows:
8am PDT • 9am MDT • 11am EDT • 3pm UK • 4pm CET
8:30pm IST
Speaker
Andrew Cohen

Resident Teacher

Andrew Cohen is a spiritual teacher, author, cultural visionary and inspirational speaker. His work has been acclaimed by luminaries from all walks of life, from academics to philosophers to spiritual pundits.

Andrew has become known for his willingness to boldly cast aside the sacred cows of the spiritual world. His work grapples with demystifying the wealth of knowledge found in the great wisdom traditions, and with making enlightenment deeply relevant to a post-modern audience.