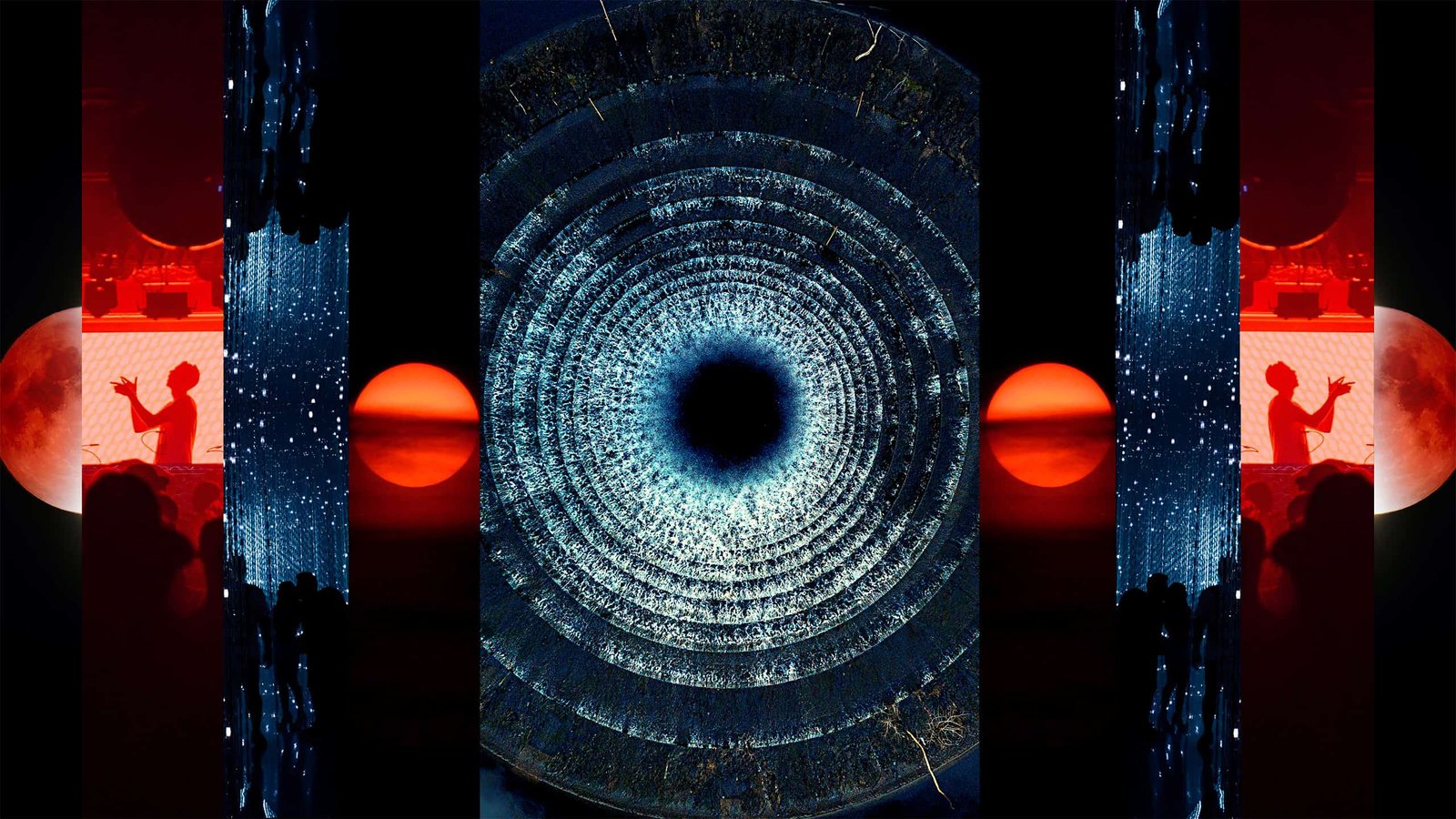 Awakening Collective Intelligence Beyond Polarisation
A Path Towards Emergent Solutions, Higher Coherence and Radical Sanity
Discover Intersubjective Nonduality
Andrew Cohen's work over the past three decades has been to pioneer the emergence of a new dimension of enlightenment: collective, co-creative, or "holonic" awakening, a state experience that transcends and includes individual awakening.
While the awakening of the individual is the foundation of the teaching, this is ultimately only the first step in a process that creates readiness for something with infinitely greater potential – the miracle of Intersubjective Nonduality.
Intersubjective Nonduality is a higher synthesis of Authentic Selves – individuals who have transcended their separate egos. In this spiritually supercharged holonic context, where those participating have gone beyond their separateness sufficiently for the process to be fully moving through them, there is a seamless nondual experience of the individual self, and simultaneously of an emergent "new being" or collective self.
When the delicate groundwork has been laid, awakened intelligence can stream miraculously through these two channels simultaneously as one ongoing, dynamic, nondual awareness.
This interplay between the awakened intelligence of the unique individual and the more powerful awakening of the larger holon is felt as an upward evolutionary pull – an ecstatic urgency, drawing each individual into a rising vortex that has a unique co-creative intensity and potential.
In simple terms, Game A is a finite, win-lose game – a rivalrous, competitive, survival-based operational mode, in which the "players" engage in battle until one side is victorious and the other is defeated.
It's the game we've been playing from the prehistoric depths of our primordial past right up until the present moment. Not only is it at the heart of our culture, politics and economy, crucially it is also deeply embedded in what researchers have called our "Default Mode Network" – our standard operating system, the separate self-sense or ego.
Game B is an infinite, win-win game – a game in which no one is defeated and everyone keeps playing. The winner is not an individual or team, since the players are not playing for themselves alone. If there is victory in such a game, it could be defined as ever greater coherence between the players, as they reach for higher and higher creative integration.
Game B therefore fundamentally depends upon ego transcendence, the higher state experience of enlightened awareness, as a prerequisite to becoming a player.
Many thought leaders suggest that learning to play Game B is essential if we want to begin forging new, more altruistic, pathways for humanity. There is a sense of urgency to move towards more integrated, more collaborative and non-rivalrous interactions – especially if we truly want to confront and begin solving the "wicked problems" that our default mode, Game A, has inadvertently created.
At Manifest Nirvana, we offer you the learning and the tools to be able to do this; the path and practice of Intersubjective Nonduality is a way to experience directly what it is like to actually play Game B. Our programs create a space in which, with patience and training, ego can be individually and collectively transcended, and Game A effectively taken offline.
The learned practice of Intersubjective Dialogue enables you to engage with the complexity of the world from an abundant openness – from a place of not already knowing but wanting to know. It encourages you to go beyond your default mode, your conditioned mind, and allow universal intelligence to speak through you, as you.
If we are willing to transcend our self-imposed limitations, we can all be taught to let go of the conditioned mind, and to listen with a depth and transparency that only the state awakening experience can offer. We can learn how to access a profound level of intuition, while simultaneously deploying our powerful rationality appropriately.
In this course, we teach you how to do that. With the guidance of Spiritual Master Andrew Cohen and Intersubjective Dialogue Facilitator Daniela Bomatter, learn how to…
Reliably access a Self that transcends ego boundaries
Practice a new collective dimension of enlightened awareness, Intersubjective Nonduality
Experience universal collective intelligence through Intersubjective Dialogue
Discover and access the Structure Stages of consciousness in yourself
Develop the skills that enable you to play "Game B"
Awaken into Second Tier and Turquoise Consciousness
Course Curriculum 11th April to 4th July 2021
Individual Awakening -
From Minus One to Zero to Plus One
Catalyzing Collective Emergence Part I
Catalyzing Collective Emergence Part II
Understanding the Structure Stages of Consciousness
Playing Game B in the Left & Right Quadrants
With Andrew Cohen and Daniela Bomatter
Creating Manifest Nirvana
"Manifest Nirvana is a living, ever evolving intersubjective world space that we create together. In Manifest Nirvana we experience the consciousness of eternity. Giving rise to Manifest Nirvana is the ultimate goal of Evolutionary Enlightenment. "
Awakening Collective Intelligence Beyond Polarisation
---
A Path Towards Emergent Solutions, Higher Coherence
and Radical Sanity
Meet Our Intersubjective Dialogue Team
Seven Teachings/Talks with Andrew Cohen and Daniela Bomatter

Live via Zoom video call, including in-depth Q&A

Intersubjective Dialogue with a trained facilitator

Learn how to enter into ecstatic, dynamic, co-creative relationships beyond ego

Video and/or audio recordings

Lifetime access to all the sessions, so you can watch and/or listen whenever you need a refresh.

Private Facebook group

Exclusive access to a private group where you can meet and discuss with all your retreat alumni.

Guidance for daily practice

Detailed and specific guidance for powerful daily practice directly from Andrew.
Frequently asked questions
Awakening Collective Intelligence Beyond Polarisation
A Path Towards Emergent Solutions, Higher Coherence and Radical Sanity
11th April
25th April
9th May
23rd May
6th June
20th June
4th July
11th April
25th April
9th May
23rd May
6th June
20th June
4th July
Module 1
Module 2
Module 3
Module 4
Module 5
Module 6
Module 7
Module 1
Module 2
Module 3
Module 4
Module 5
Module 6
Module 7
The Four Selves
Minus One - Zero - Plus One
Catalyzing Collective Emergence Part I
Catalyzing Collective Emergence Part II
Structure Stages of Consciousness
Game B in the Left/Right Quadrants
Creating Manifest Nirvana
The Four Selves
Minus One - Zero - Plus One
Catalyzing Collective Emergence Part I
Catalyzing Collective Emergence Part II
Structure Stages of Consciousness
Game B in the Left/Right Quadrants
Creating Manifest Nirvana
Cost: $220.00
Course includes seven teaching sessions and talks with Andrew Cohen and Daniela Bomatter, and Intersubjective Dialogue with a trained facilitator.
Times
8am PDT • 9am MDT •  11am EDT • 4pm UK • 5pm CEST • 8:30pm IST
Please note, Intersubjective Dialogue sessions will take place once per week with one of our guides. You will be asked to provide your timezone when booking, and we will be in touch with you to arrange the timings.
When you sign up as a Friend for $25 per month, you can save on the cost of the course – your first month of Friend membership is FREE so this means the total cost of the course works out at only $135!
You need to first sign up as a Friend, and then you'll be offered the add-on module. Once you receive your welcome email, follow the link to buy the 4-month add-on for $15 per month so that you can participate in the Intersubjective Dialogue sessions.
Upgrade your subscription for just $15 per month and take the whole course, including 14 weeks of Intersubjective Dialogue training.
Your card will be charged an additional $15 per month for a total of four months.
We never want money to be the reason why someone can't attend our events. If you really can't afford the full cost of the course, just
contact us
, and suggest what you might be able to afford.
Cancellation Policy:
Full refund if cancelled 14+ days prior to Retreat.
50% refunded if cancelled 7 days or more prior to Retreat.
No refunds if cancelling fewer than 7 days prior to Retreat.
Speakers
Andrew Cohen

Resident Teacher

Andrew Cohen is a spiritual teacher, author, cultural visionary and inspirational speaker. His work has been acclaimed by luminaries from all walks of life, from academics to philosophers to spiritual pundits.

Andrew has become known for his willingness to boldly cast aside the sacred cows of the spiritual world. His work grapples with demystifying the wealth of knowledge found in the great wisdom traditions, and with making enlightenment deeply relevant to a post-modern audience.

Daniela Bomatter

Co-founder of Manifest Nirvana

Daniela Bomatter is a co-founder of Manifest Nirvana and a senior practitioner of Evolutionary Enlightenment. She is a long-term student of Andrew Cohen, her mentor and guide for the past 15 years.

She was formerly an independent business consultant, and has over two decades of experience as a CEO and director of some of Switzerland's most influential and admired companies.

As well as being immersed in the teachings of Evolutionary Enlightenment, Daniela has a deep understanding of Ken Wilber's integral theory, and of Spiral Dynamics – the theory of human and cultural development pioneered by Clare Graves and Don Beck.

Daniela is also the founder of Second Tier Leadership, a developmental framework that functions both as a leadership program and as a life practice for anyone who wants to discover spiritual depth and meaning in their life.
Next Occurrence
Date

Jul 04 2021

Time

UTC
3:00 pm - 5:00 pm